I posted previously a bunch of inspiration pictures of herringbone tiled kitchen backsplashes. We used those as our inspiration for our DIY project and now it is finally finished!
My husband came home from work and worked on it late into the night for a few days. What a sweetheart! It looks amazing and I am
so
happy with it.
Here are the before and after pics of our kitchen's transformation!!
We found the perfect tiles by Allen + Roth at Lowes. They had a mesh backing and were already placed in that pattern, which made the work much, much easier. They were $12.98 for each square.
Here is the stock pic from the Lowes website.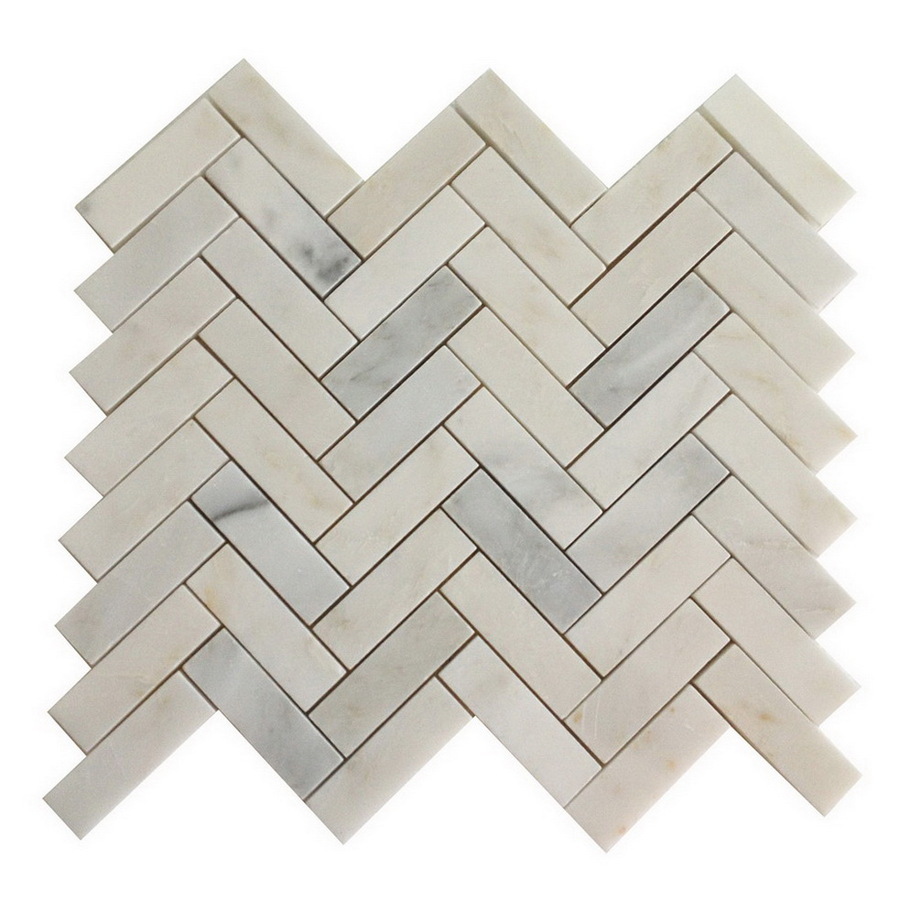 This picture totally does not do it justice though! They are much lighter and they have a good amount of shine to them that glitters in the light. They are beautiful!
You do still have to cut down the other pieces to fill the triangle spaces above and below, but the rest of the process was super easy. These tiles even come with directions on the packaging that detail the supplies you'll need.
Here are a few more pics for you to check it out! Seriously though, I am OBSESSED.
Here is the before picture again:
And the after pics!
Pretty amazing, right?!